Kapfenberg – an ideal destination for family outings!
We cordially invite you to visit us in Kapfenberg! The city offers numerous attractions where you can experience and discover something new, and relax.

Experience the diverse range of options on offer – for culture and cuisine! Relax in one of our trendy al fresco cafes or pub gardens on a warm summer's day in the town centre or discover one of the destinations for a daytrip in the surrounding area.


Castle Oberkapfenberg is first officially recorded as being referred to as Castle "Chaffenberg" (From Middle High German "chaffen" or "gaffen", meaning to peer, gaze or look. Lit.) in 1173. The castle became the formidable fortress we can now visit and marvel at today over the course of several centuries. In 1992 the city council of Kapfenberg became the lawful owners of the castle. Today it is a popular tourist attraction and is home to several exhibition rooms and also its own castle falconry. The artfully refurbished function rooms combine historic flair with modern conveniences.

The castle is no longer an inside tip for seminars and conferences, the function rooms can be booked for all sorts of events. The rustic ambience lends itself to organizing romantic weddings and the castle opens its doors for an annual wedding exhibition. Many exhibitors and traders from the region invite you to spend a wonderful day at the castle with them.

The Prieselbauer Hill Farm and nn is a real highlight for young and old, offering peace and quiet, lovely views over the Mürztal Valley, warm and friendly landlords and the delicious aroma of homemade food – typical Styrian cuisine prepared from regional ingredients. It also features a large playground area, enclosures and pens that are sure to brighten up every child's day.

The Rettenwand Grotto is a truly spectacular natural showpiece. Enter a magical world of caves and sinter formations in the electrically lit cave system with a designated trail. You can marvel at pearl sinter formations and stalactites on a personal guided tour. Each cave has its own attraction and the path leads you through a frosty landscape with many unique attractions. You will find out more interesting facts about the cave system on the tour, for instance that it is a typical solutional cave that developed by corrosion of the local rock formations.

Kapfenberg is also home to many hiking and cycling trails which lead you to several sights in the area. Wulfingweg is a scenic circular route with awesome views of the Mürztal valley. It is 8.9 km long and starts at the Castle Oberkapfenberg (for families) or at Rosegger Park (for sporty hikers).

Kapfenberg's sports centre has its own stadium (Franz-Fekete Stadion) and provides a large selection of sporting activities, also including an athletics centre. The swimming baths "BadeWonne" ("SwimmingBliss") feature a 200m² water sports facility with an indoor and outdoor pool and wellness attractions where guests can swim, relax and enjoy themselves.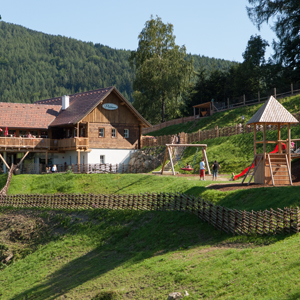 ---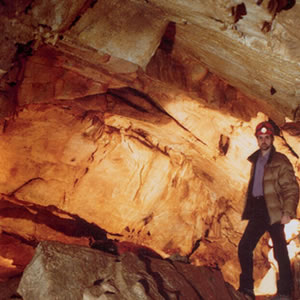 ---