Experience culture in Kapfenberg.
Culture is an important aspect of the quality of life in Kapfenberg. The inhabitants of our city have a sophistcated program of culture and events at their disposal throughout the year.


Cultural Centre
The Cultural Centre (KUlturZentrum – KUZ) opened in 1989 and is the hub of all cultural activities in the city. In addition to art exhibitions, it organizes many events for music, cabaret and comedy and theatre productions in Kapfenberg. The cultural center also hosts the city library, which sees itself as a center for education, information and social integration. Visitors can choose from about 16,000 media (books, magazines, radio dramas, movies, documentaries, newspapers…)

Opening Times:
Monday to Thursday: 9-12, 2-5pm
Friday: 9-12 am
Samstag, Saturday, Sunday, Bank Holidays: during exhibitions from 2.30-6pm,
otherwise only for bookings.
Entrace Fees:
Adults: € 2,50
Groups (from 8 people): € 1,50 each
Reduction: € 1,50
Children under 15 get in for free!
KUlturZentrum Kapfenberg (KUZ)
Mürzgasse 3 | 8605 Kapfenberg
+43 (0) 3862/55201 1608
Oberkapfenberg Castle
The Castle was first officially mentioned in 1173. Formerly the administrative seat and domicile of the Dukes of Stubenberg, it is nowadays used as an event location, restaurant or even as an art gallery. A particular highlight is the Castle falconry. You can observe the falconers and their birds of prey during the impressive falconry show.
Burg Oberkapfenberg Betriebs GesmbH
Schlossberg 1 | 8605 Kapfenberg
+43 (0) 3862/27 309
03862/27 309 10
This email address is being protected from spambots. You need JavaScript enabled to view it.
Librarys in Kapfenberg
City-Library
Mürzgasse 3 | 8605 Kapfenberg
+43 (0) 3862/ 22501 Dw:1611-1613

Monday: 9-12, 2-6pm
Wednesday: 9-12, 2-6pm
Thursday: 9-12, 2-6pm
Library Parschlug
Haritzmeierstraße 1 | 8605 Kapfenberg
+43 (0) 3862 / 31396-16
This email address is being protected from spambots. You need JavaScript enabled to view it.
Tuesday:
4-7pm
Thursday:
10-1pm, 3-6pm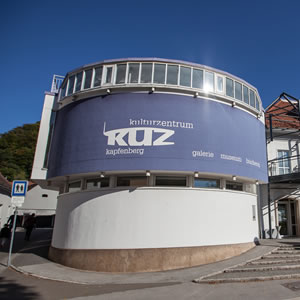 ---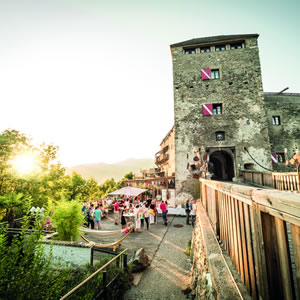 ---